Chica Salt-e
Inspired by the rich and flavorful culinary culture of Mexico. We create products with you in mind and strive for a perfect balance of taste. Our rims are homemade in small batches to preserve their complex and bold flavor.
We use high quality ingredients found locally and imported from Mexico. The infusion of ingredients elevates your drinks, and food, and transports you across the world.
Hola I'm Evelia!
Proud to be una Mexicana that taps into my family and ancestors' culinary talents to create Chica Salt-e products.
As the founder of Chica Salt-e, I believe that an excellent cocktail salt truly enhances the experience of high quality spirits and cocktails. It is this belief that compelled me to create Salt-E, so that others can experience the richness of Mexico's chiles and other unique ingredients. My hope is that these salt and sugar rims remain in the taste buds of those who love Mexican dining.
Learn More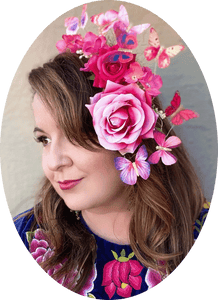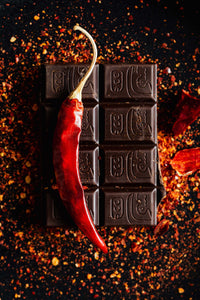 INGREDIENTS
Our ingredients are taken from staple dishes cooked by my mom throughout my childhood in the San Francisco Bay Area. Chiles, cacao, and piloncillo (Mexican brown sugar), are integral to savory Latin American cooking. These elements are blended with different types of premium salt to strike that perfect balance for your drink and food.
Shop Now
"
We love making cocktails at home and using high-quality ingredients. I thought our cocktails were already tasty, pero I hadn't tired Chica Salt-e's salts yet! We love the different flavors and even started using them in our cooking. These infused salts truly enhance the flavors of both spirits and food!

"
"
You'll never want to drink your cocktails, micheladas, and aguas frescas without these rimming salts again. They're game changers!

"
"
Whether you are wanting to rim your cocktails, mocktails or your delicious fruit bowls…these rims are a must have staple! They are so delicious and compliment drinks in a very bold flavor infused way. I can't wait to have these at my parties for everyone to enjoy!

"